Arkiv för July, 2014
Postad den: July 13th, 2014 by kicki fotograf
Lea&Bruce had their destination wedding in Delbo-Sala yesterday.
Weddingplanner Stockholm did a great job with the design.
Postad den: July 9th, 2014 by kicki fotograf
bröllopsfotograf stockholm ♡ kicki
"hästögat" på jonathans baker's clip
Min bild av hästögat syns på Jonathan Baker's musikklipp, inspelad med Trease Baker, 6 år gammal.
#kickifotograf instagram

Jag vill berätta…
Lekfullt. Varmt. Äkta.
Ett ögonblick går så fort.
Jag vill fånga det. Bevara det. Precis som det var.
Inte bara det som hände.
Utan det ni kände.
En bra bild består av så många bilder.
En bra bild kan vara som en hel berättelse.
En bra bild dröjer sig kvar.
Allt handlar om förtroende. Respekt och närhet. Öppenhet och avstånd. En bra bild växer alltid fram i möten. I över trettio år har bildberättandet varit min drivkraft. Min kära kamera Leica och jag och många, många möten med människor.
Mitt hjärta är fyllt av dessa möten.
Det viktigaste arbetet sker innan bilden tas.
Varmt välkommen till mitt kontor på Bastugatan, bara ett stenkast från Mariaberget på Södermalm. Här börjar er berättelse.
bröllopsfilm: vinterviken
bokomslag till toblerone affären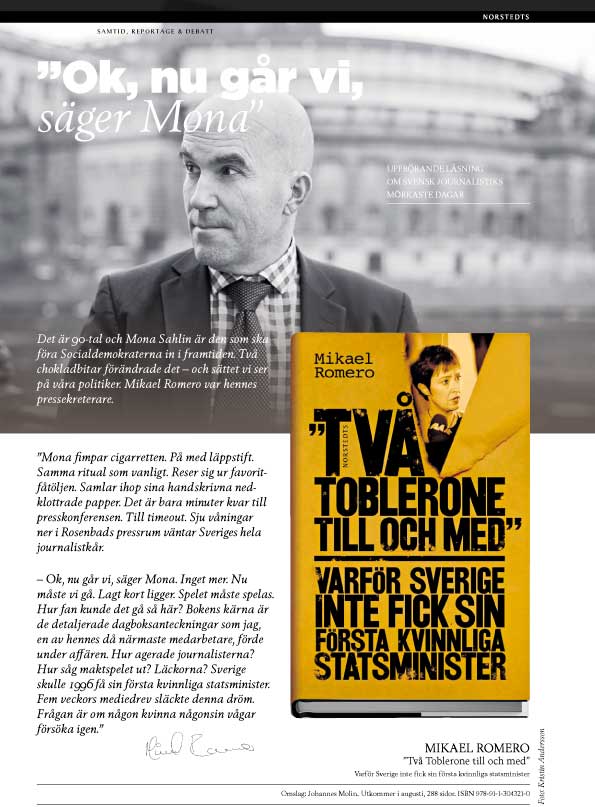 Uppdragsgivare Norstedts förlag/Mikael Romero.
published in wedding style magazine
intervju i sveriges radio p1
Kicki Intervjuas av Lena Jordebo på P1 om trenderna inom Bröllopsfotografering.


guide till drömbröllopet
bo & linnea, 2011/02/04, storkyrkan, stockholm
onni bööks begravning, adolf fredriks kyrka
rekommenderas av bröllops-koordinatorer // recommended by wedding coordinators